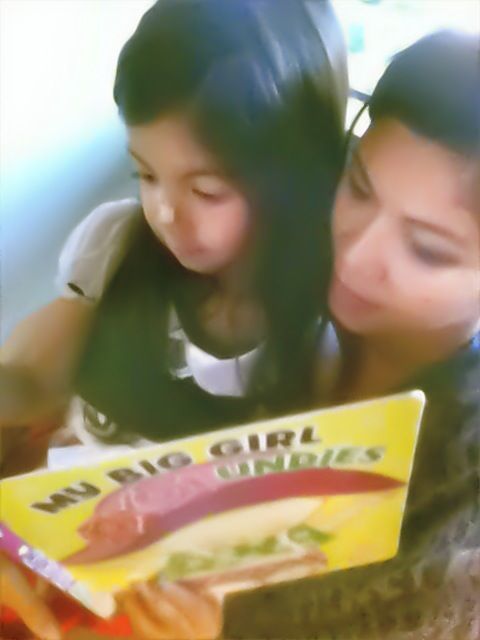 Rylee & I during our visit to the Cerritos Library
It's easy to lose myself in the mind-numbing drudgery of a Monday morning. It's become second natur

e to

slip into my zombie

-

like state wast

ing

commuting time
as I drive to a job that merely serves to "pay

the

bills." Although I'm grateful, I walk into my job resembling the undead. Void of emotion, passion, excitement, mo

tivation, and energy, I

question
my purpose in the grand scheme of Life.
What is it about Monday mornings that make me feel insignificant

?
Scrolling through the camera roll on my phone my heart constricted at the picture

of Rylee and me

. It wasn't the answer I was searching for but an answer nonethe

less.
Part of my legacy is the gift of literacy I leave behind

for

my grandchildren. When Rylee whines and begs me to take her out of the house I drive straight to the Cerritos Library. My deepest hope is to plant the seeds of a bibliophile into the

fertile soil of

Rylee's pl

iant

heart. Diligent watering of this gift is significant and meani

ngful.
These pictures are what's sustaining me on this Monday morning. Happy and

blessed

Monday to all of you! Remember,

everything you do matters.