Blowing dandelion wishes into the air is one of my granddaughter's favorite things to do. Being an equal opportunity three-year-old she asked that I join her. As I closed my eyes and blew I willed the fluffy propeller seeds to make my wish come true as they became airborne. Easter is the only holiday that holds a significant place in my heart and every year my only wish is to have my grown kids together with me. Apparently, an errant seed failed in its mission because one kid was missing in action during Easter service but I let it slide since she graced us with her presence afterwards.
This year Rylee was old enough to delight in the tradition of dyeing eggs and her excitement was contagious. When her mom arranged the Easter swag on the table Rylee's eyes widened into large shiny orbs of glee and emulated a Mexican jumping bean. I marvel at the ease with which my daughter, Chloe, falls into her role as a mother because I was always a stressful mess during holidays. Granted, I had 3 kids (2 of them ten months apart) and I was incredibly immature but in hindsight there was no need for me to be THAT stressed. But if you would have seen me boiling 2 dozen eggs for 3 kids to baptize in multi-colored dye you would have thought I just ran a full marathon in under an hour. I wasn't bred from the gene pool where the very talented, inherently handy-dandy-artsy-craftsy moms emerged so using store-bought PAAS egg dye was akin to completing a one million piece puzzle. I was secretly relieved when my youngest thought dyeing eggs was for babies. Now, Gramma Nette has the privilege of sitting back, revelling in these tangible moments of watching Chloe and Rylee create their own ineffaceable memories of Easter.
(Apparently, naked Easter eggs are not appealing to her.)
Our resident Easter bunny plucking red seeds from the bushes and throwing them in a wide arc across the grass. She spreads her arms wide and exclaims, "Seeds for my beeeyoooteeeful garden!"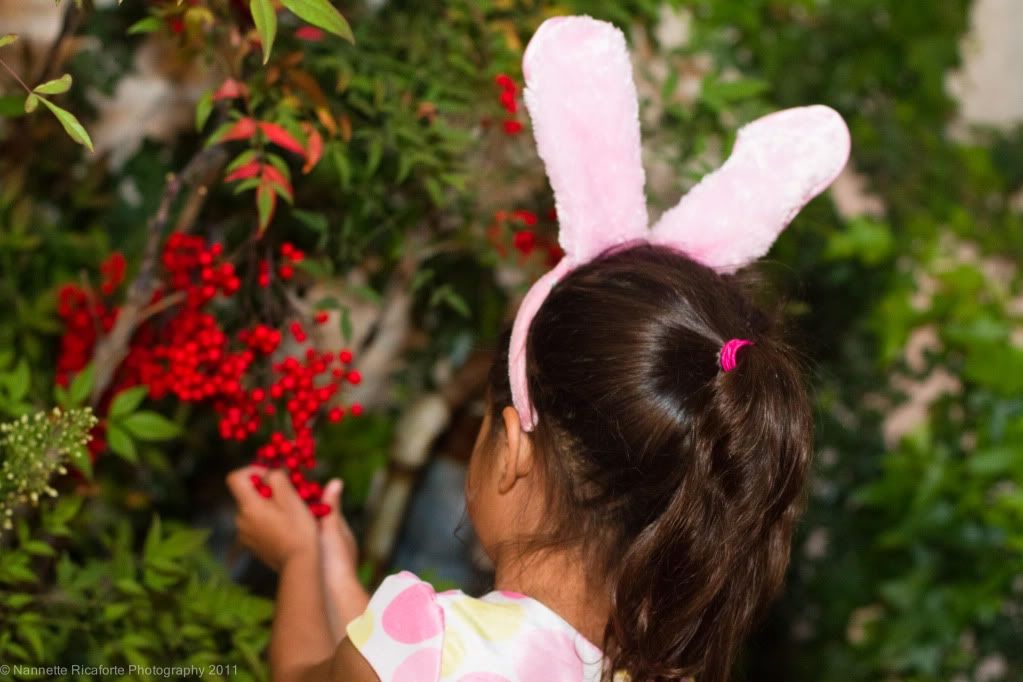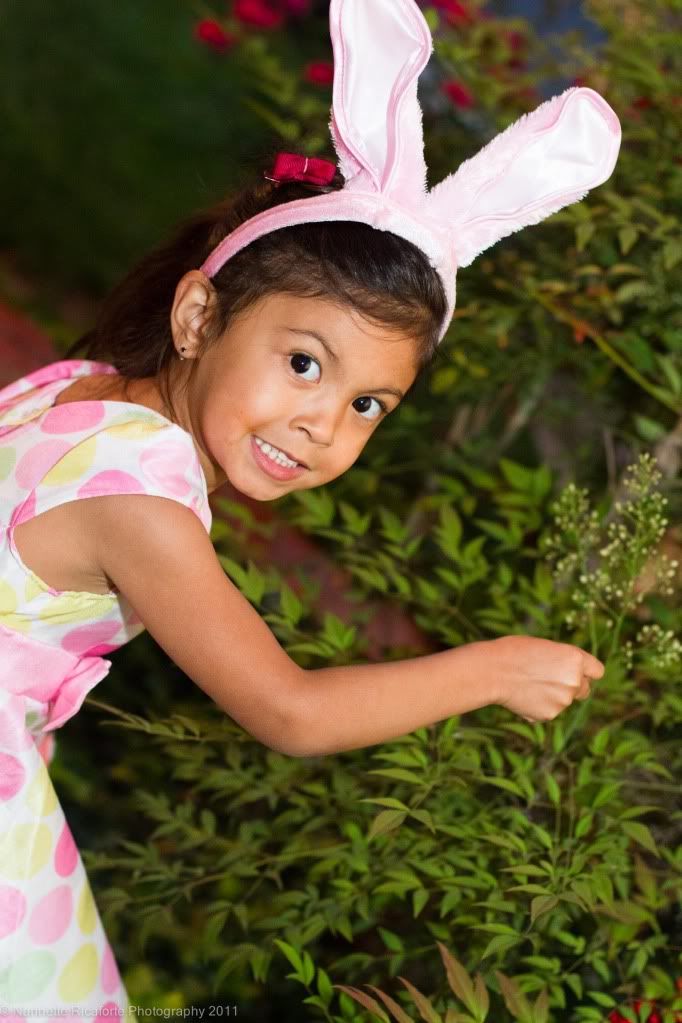 Hunting fun! She had no competition in this year's egg hunt and scored each one.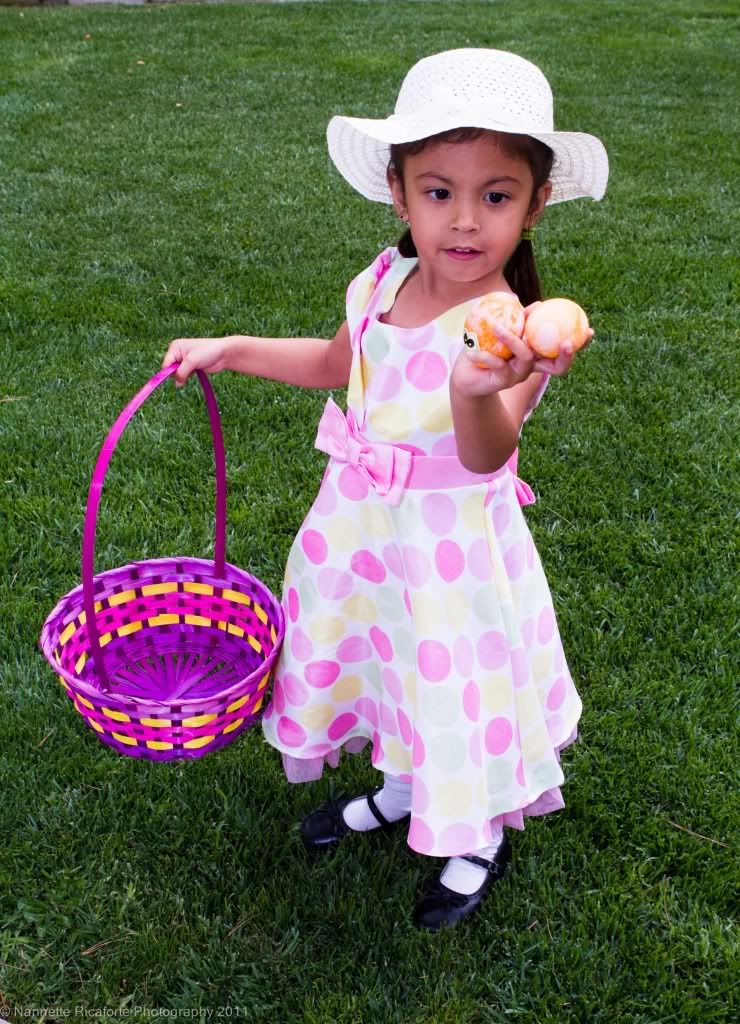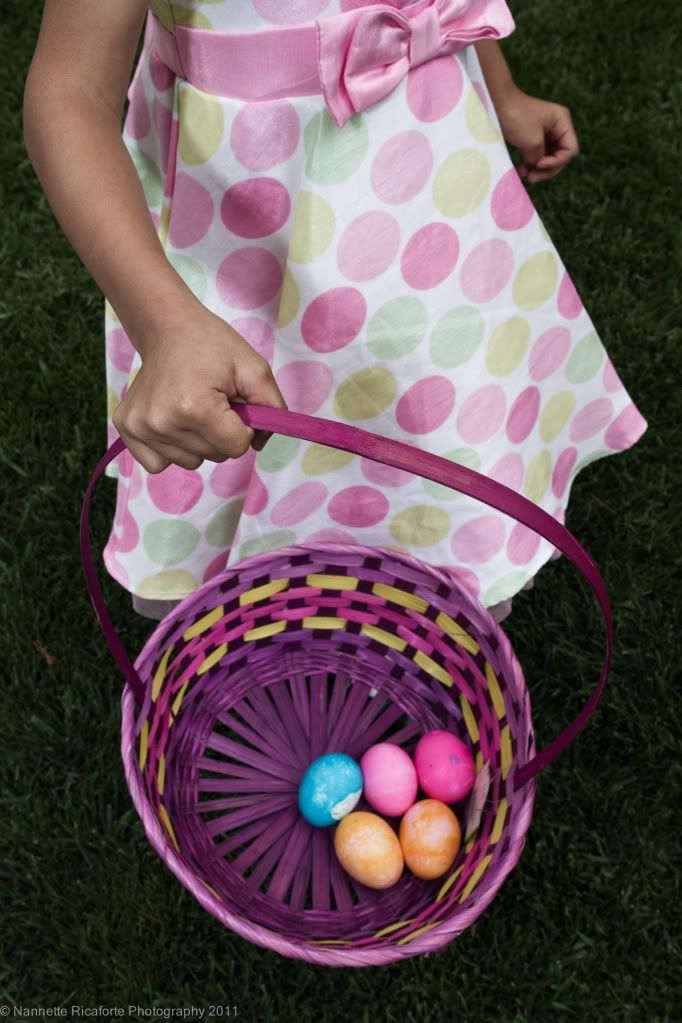 The last hidden egg that almost couldn't be found because Mr. Ray, the egg hider, thought he was being funny.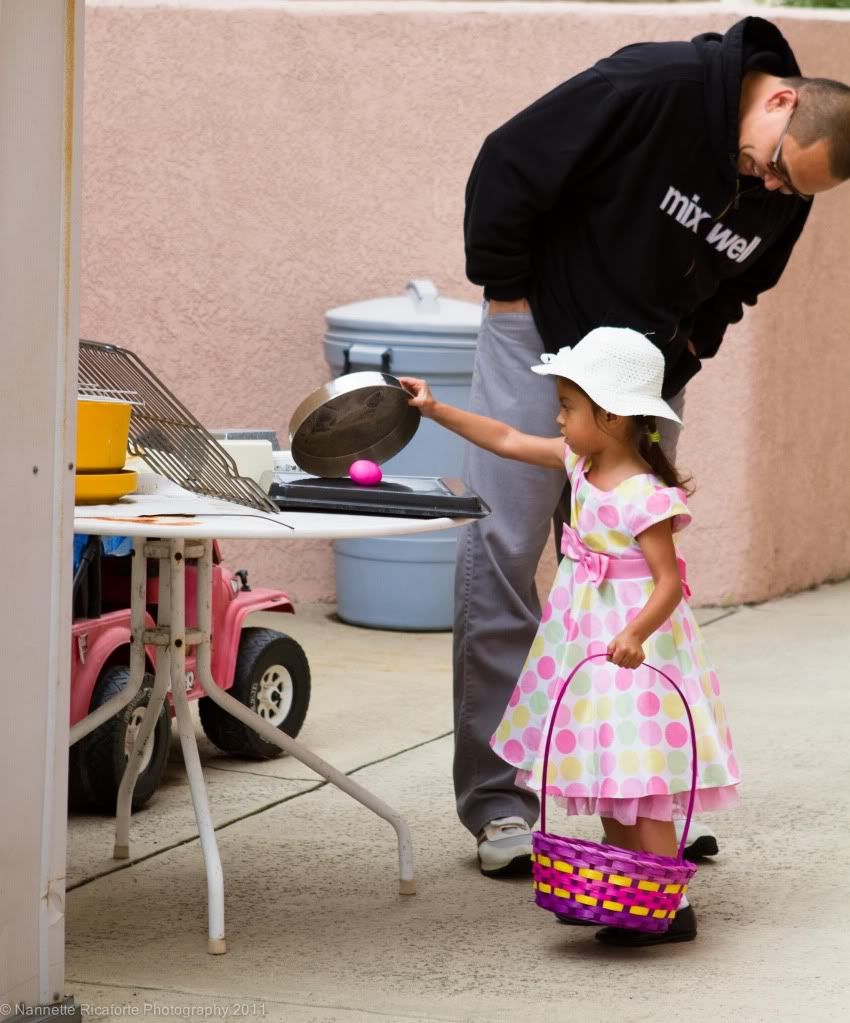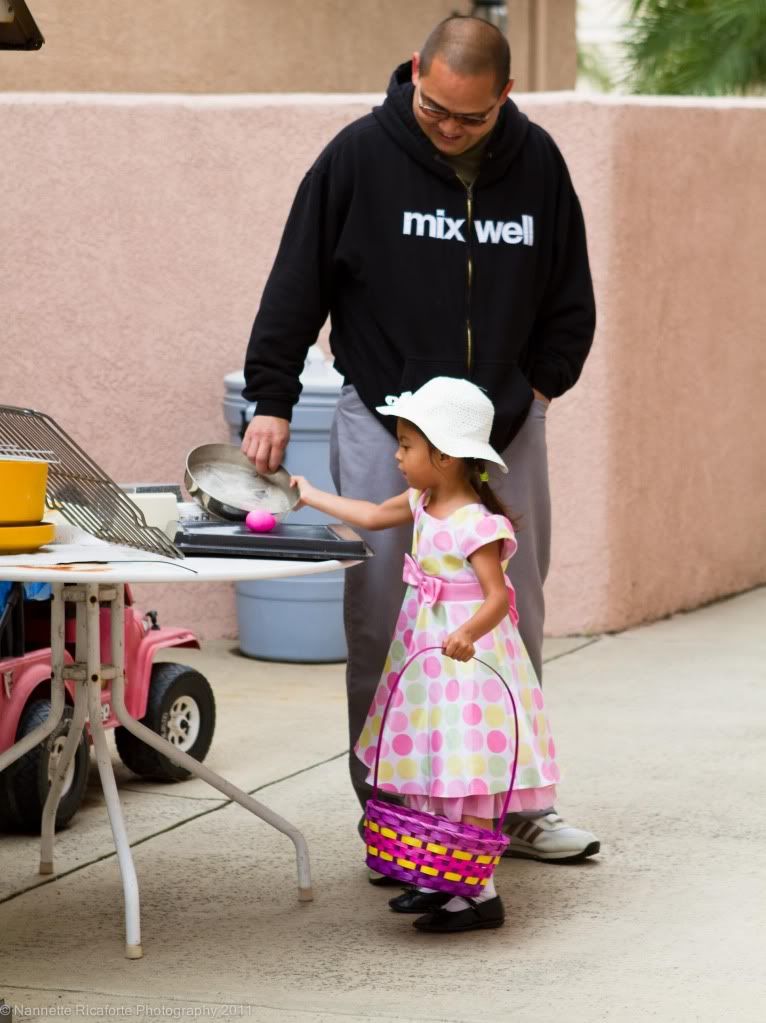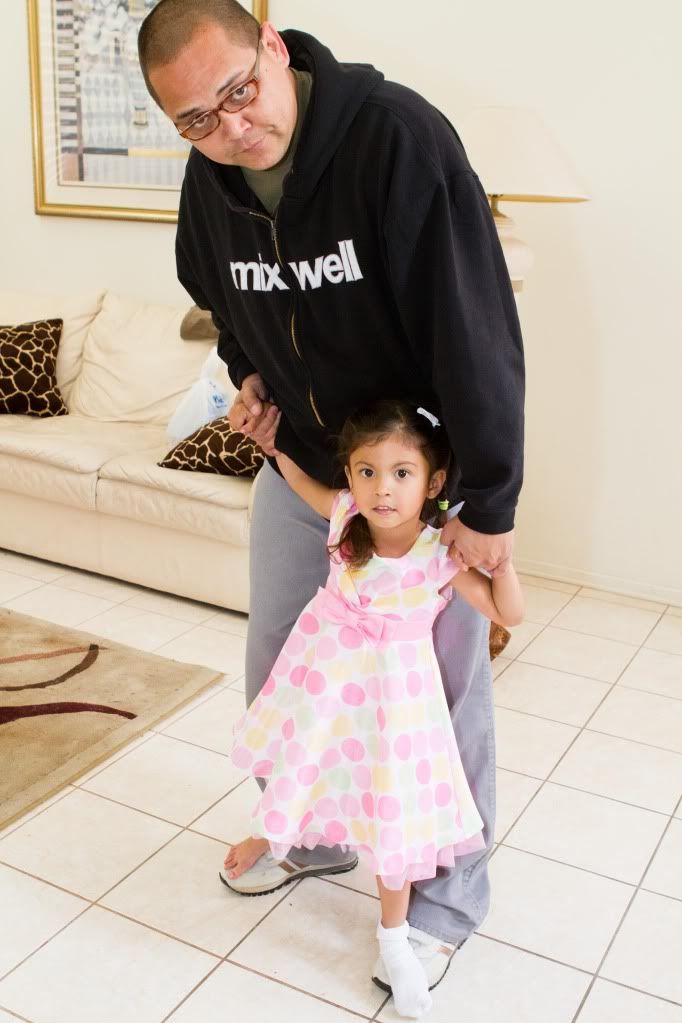 To view Rylee's recent "photo shoot" with Gramma Nette please click here.