I couldn't wait for this week to be over but I wasn't looking forward to the weekend. I had this burning desire to project the Bat-Signal across the night sky and hoped Batman whisked me away to his Bat Cave. I wanted to hide out from everyone and everything, pretending the 2 races I was supposed to run on Sunday weren't happening. Selfish, I know. My week consisted of mind numbing lower back pain, 2 trips to the doctor, x-rays, Flexeril, Thermacare, Motrin, steroids, ice pads, dismissal from work, and a dragging gait that rivaled the Hunchback of Notre Dame. It hurt to walk. It was excruciating to drive. If not for the soporific side effects of the muscle relaxant, Flexeril, I wouldn't have slept. I was operating with a very short fuse and poor Ray bore the brunt of it. He tried to take care of me but every word or action he made was met with a hiss and snarl. I was grateful for being allowed to work from home because it was draining to smile and be cordial to my coworkers.
Although my x-rays showed I didn't have a herniated or bulging disc (thank God) it didn't change the fact that I severely strained my lumbar when I picked up my sick grandchild. I hear it all the time, "You're too young to be a grandma!" But careless lifting does not have age limits and I felt like an ol' hunchback granny!
A few weeks ago my fellow running buddy, Janice, made plans with me to do some carb loading the Saturday before my race. When I sent her a text about my back injury she checked up on me every day, gently chastised me for overdoing it AGAIN, told me to stop crying, and said she would still take me carb loading on Saturday to cheer me up. When I spoke to my doctor on Friday she advised that I do some light walking because 2 days of bed rest was enough. My back needed to heal not weaken. I didn't feel like socializing in the real world but I had no cave to hide in. Janice pretty much "kidnapped" me, said she'd be driving since I'm brokeback, and would drop me off in front of the restaurant. I've learned never to argue with Janice when she meant business.
On a normal day when my body is whole I usually have my monstrosity of a camera attached to my hip. Although I woke up this morning with the ability to walk I wasn't going to be stupid and lug my heavy camera around. My disappointment lasted only a few minutes when I remembered I had a Lomo application on my iPhone! I prefer it over the Hipstamatic camera application and don't use it enough.
I LOVE, absolutely LOVE Lomography! Number 1 on my wish list this Christmas is the Diana + Meg edition Lomo camera! It's called the Meg in honor of the White Stripes. I want it! I have to have it!
My friend and fellow photographer introduced me to this funky red camera because she knew my favorite and signature color is red. We also share a love for Lomography and film cameras. It looks like a silly plastic toy camera but if used properly it produces the most fantastic artsy images. Check out the photos on their website http://www.lomography.com
The thought of carb loading at C & O Trattoria in Marina Del Rey and using my Lomo app bolstered my spirits and I forgot about the Long Beach Half-Marathon and Nike Women's San Francisco Half-Marathon tomorrow. I was grateful that Janice didn't mention running or races or injuries. The words pasta, mimosa, hibiscus, and garlic butter bread rolls were music to my ears. Once we were seated
I pulled out my iPhone
and clicked away on the Lomo app.
These garlic butter bread rolls were heavenly! By heavenly I mean you hear angels singing once you bite into them.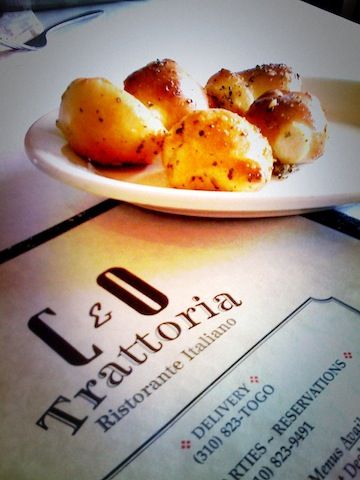 My hibiscus and Janice's mimosa aided in gorging ourselves with MORE bread rolls.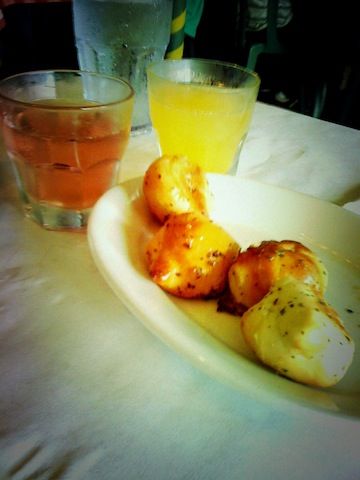 The poor bread guy. He kept dropping bread rolls but I wanted to make him my best friend.
Our entrees! She had a seafood linguini pasta thingy and I had the Rosemary chicken ravioli. Janice toasted, "To carb loading!" I added, "that I won't lose but gain tomorrow!"
We decided to walk off the food and cocktails by heading toward the pier. The overcast weather was perfect and Janice couldn't get enough of the sailboats.
Mr. Seagull I adore you for posing for me!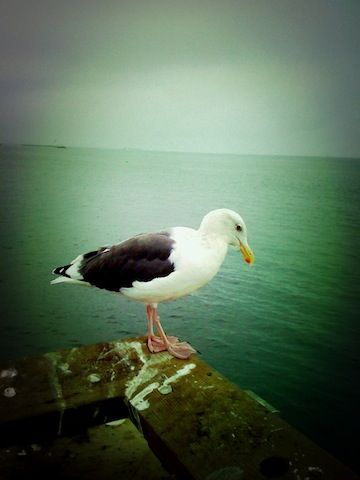 We LOVE the beach!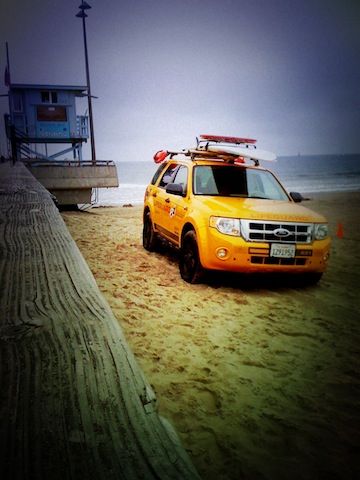 And love the sights, sounds, and smells associated with beach living.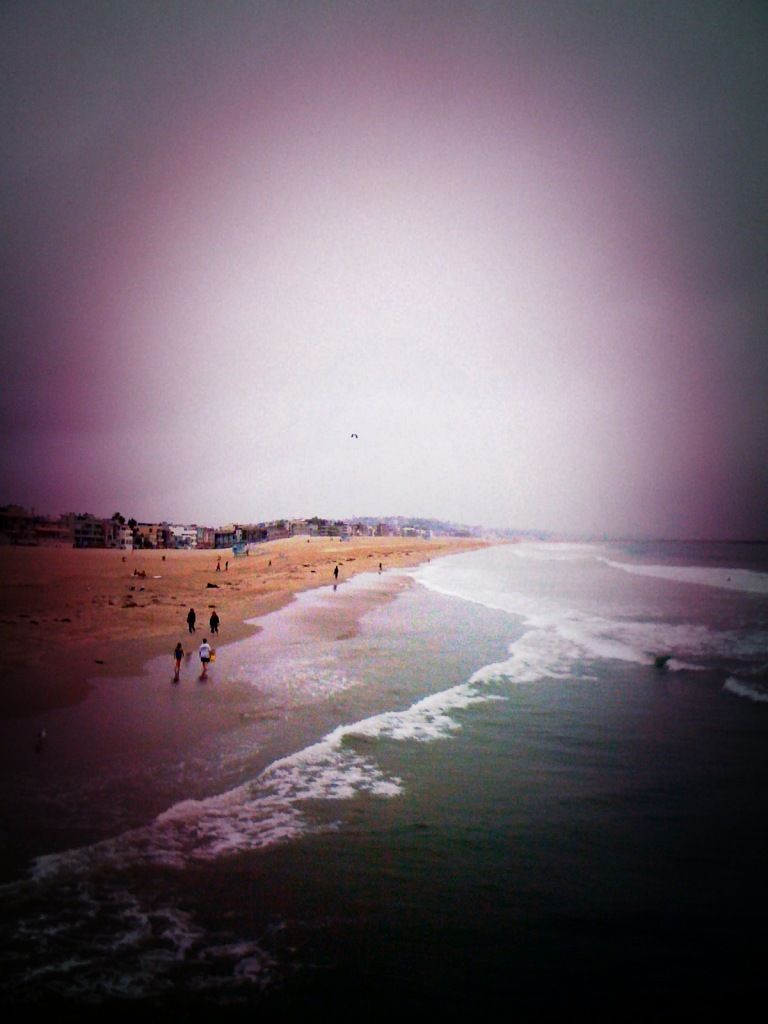 "Create a beautiful day!"