If anyone told me when I was a clumsy,
gangly
, asthmatic fifth-grader that I would be running half-marathons with glee, I would have knocked the fool down! I hated running! Loathed, detested, and abhorred running! How insanely jealous I was of my friends who used the
mentrual
card to avoid the dreaded activity in P.E. I was a late bloomer so that
wasn
't an option. I deviously sucked on my inhalers to show my P.E. teachers how fragile my poor lungs were but drama was also one of my weaknesses.
I carried that loathing for running into adulthood along with my asthma. Even though the movie, Forrest
Gump
, became one of my favorites, I experienced a mild asthma attack watching his masochistic running. Poor Forrest, I thought, running for no reason and getting
janky
in the process.
Then one lonely day a switch flipped in my little brain. I needed to challenge my mind and body, see how far I could push it. In 2003, I entered my first 5K and trained on my own by reading Galloway's Book On Running (2
nd
edition). I ran that race with my oldest daughter and thought I was going to die. But I
didn
't. Crossing the finish line was the best adrenaline rush I ever experienced, surpassing any drug-induced high I'
ve
inflicted myself. My passion for running turned into a full-fledged addiction. Running revealed my body's potential to soar and my mind's ability to stave off insanity and depression. A few years passed without entering races until last year when my loneliness and despair threatened to catapult me onto a self-destructive path. I finally understood Forrest
Gump
's resolve to run for no particular reason.
I reviewed my bucket list not too long ago and laughed at one of the items I needed to accomplish. Number 3 out of 10 was run a half-marathon. This year, I ran 2 half-marathons and a 10K.
October's Nike Women's half-marathon in San Francisco was THE best! The view, the city, and the loves of my life that were waiting for me at the finish line were my propellers. Secretly, I was afraid this race was going to drive me to my grave but my fear
didn
't deter me. I fell seriously ill two weeks before the race that entailed massive blood loss. My training came to an abrupt halt as I willed my body to heal. My well-intentioned friends and family warned me not to run but I guess they forgot that stubbornness ran deep in the
Ricaforte
veins. I might as well have stuck my fingers in my ears and chanted la-la-la-la-la! I was going to finish that race and nothing and no one was going to stop me. Stupid of me? Of course. But life is too short and I'd rather die doing something I'm passionate about than dying a slow death playing it safe.
Nike Women's Half-Marathon San Francisco 10.18.09
Mile 6: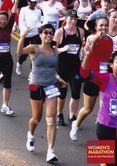 I can do this!
I crossed the finish line in one piece!
The loves of my life waiting for me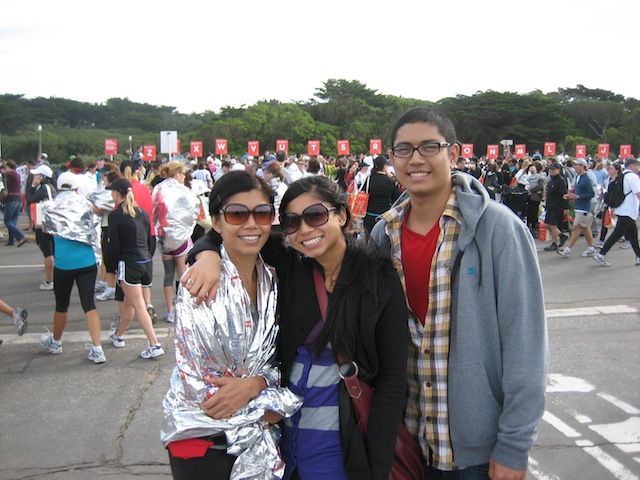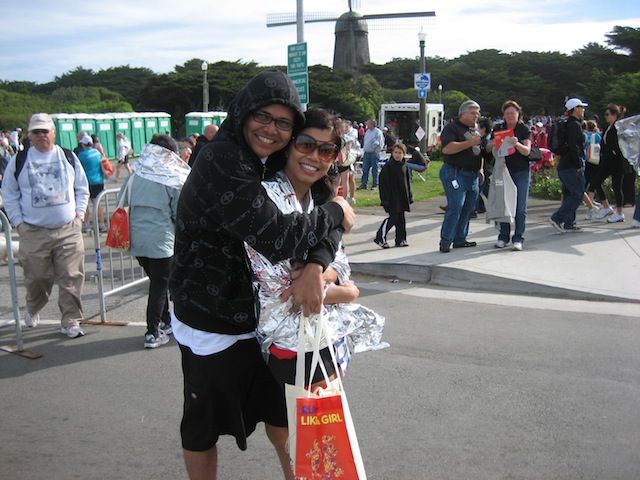 Nike Human Race 10K 10.23.09 Midnight!
We did it!